[ad_1]
Sharing an updated skincare and makeup routine that's perfect for beginners.
Hey friends! How's the day going? I hope you had a wonderful weekend. P had a soccer game, I taught a barre class, we watched a movie and roasted a chicken, and met up with the fam for dinner. Today, I'm spending the morning studying for IHP (I'm more than halfway through Level Two!) and taking a hot yoga class.
For today's post, I wanted to share my most recent skincare and makeup routine. I've had some recent requests and I feel like I've found a groove with products and so many of these have been faves for the past few years. It's funny because I went to write this post thinking that I'm a major minimalist, but after writing everything down, it feels like a lot of products! So while I use a lot of *stuff*, everything has a purpose, and my routine is SPEEDY. It has to be with juggling kids' pickup/dropoffs/activities/work/life. I also try to pick products that have safer ingredients with decent EWG ratings.
Here's what it looks like right now! It changes and evolves over time with new products I find or like, but these are a lot of my tried and true faves.
5-minute skincare, 5-minute makeup routine
Daily 5-minute skincare
Nightly:
Makeup eraser. This little thing is a true wonder. It works SO well and helps remove a majority of makeup, including eye makeup.
Blueberry bounce cleanser. My skin is super sensitive and this is one of the few I can use on my entire face (even around my eyes) without irritation.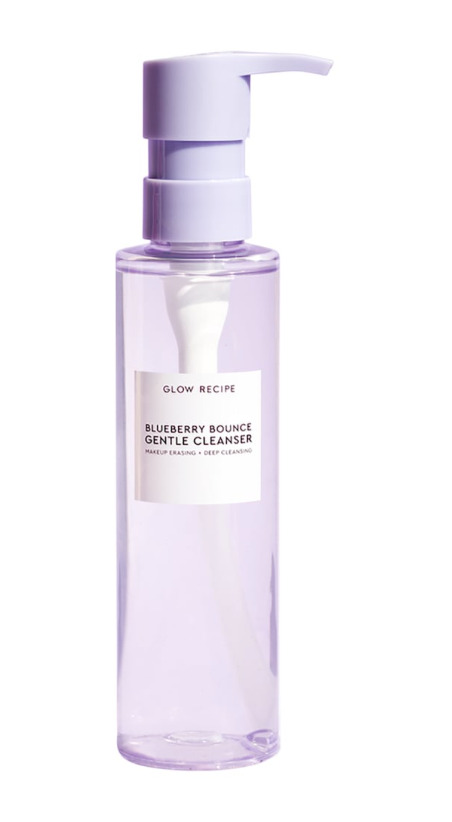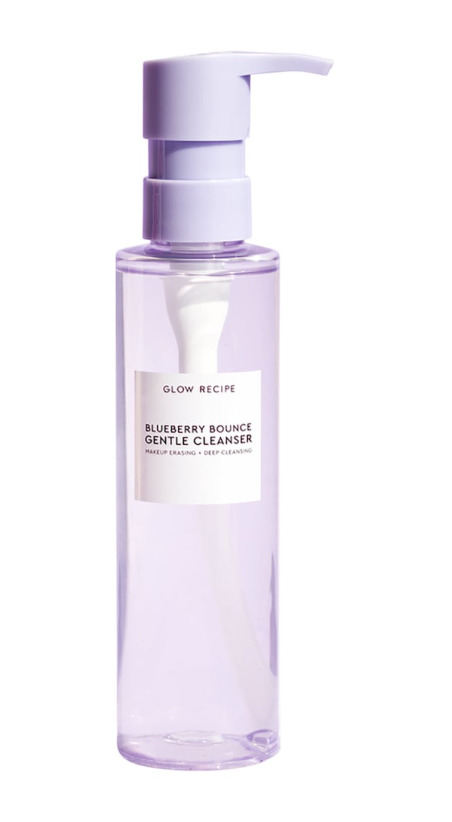 Toner. This toner is brightening without being drying. I also will use this one once or twice a week.
Serum. I switch out serums fairly often and this is my latest fave for bedtime, and this is my favorite morning serum.
Moisturizer. I'll also swap out daily moisturizers and will typically rotate between Eminence and Beautycounter Supreme Cream.
Jade roller and gua sha. I LOVE these and notice a difference in my skin's texture with regular use. This IG account has lots of good tutorials on how to use gua sha.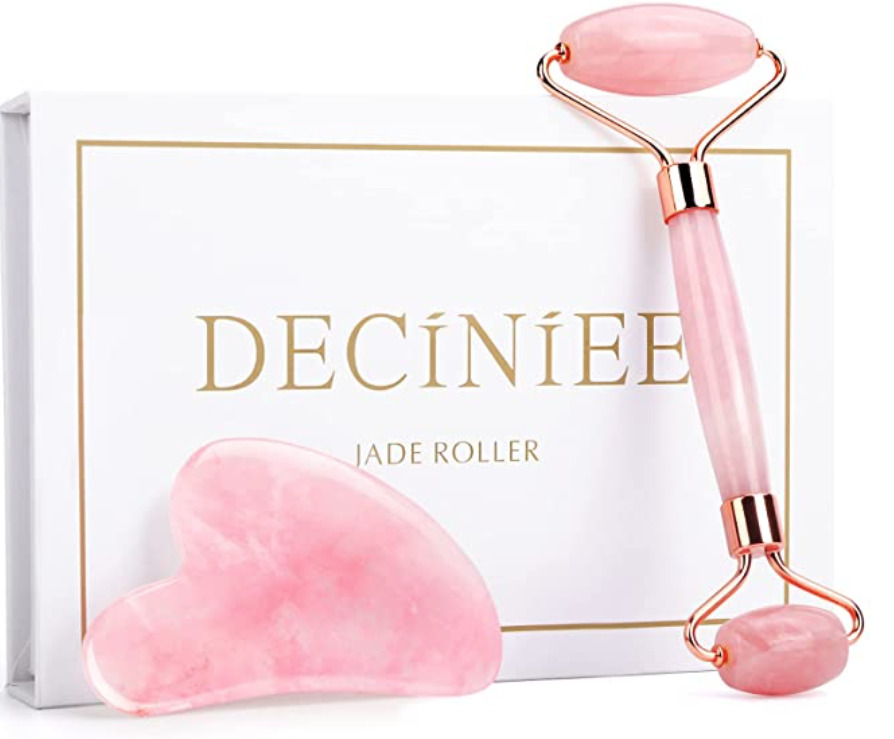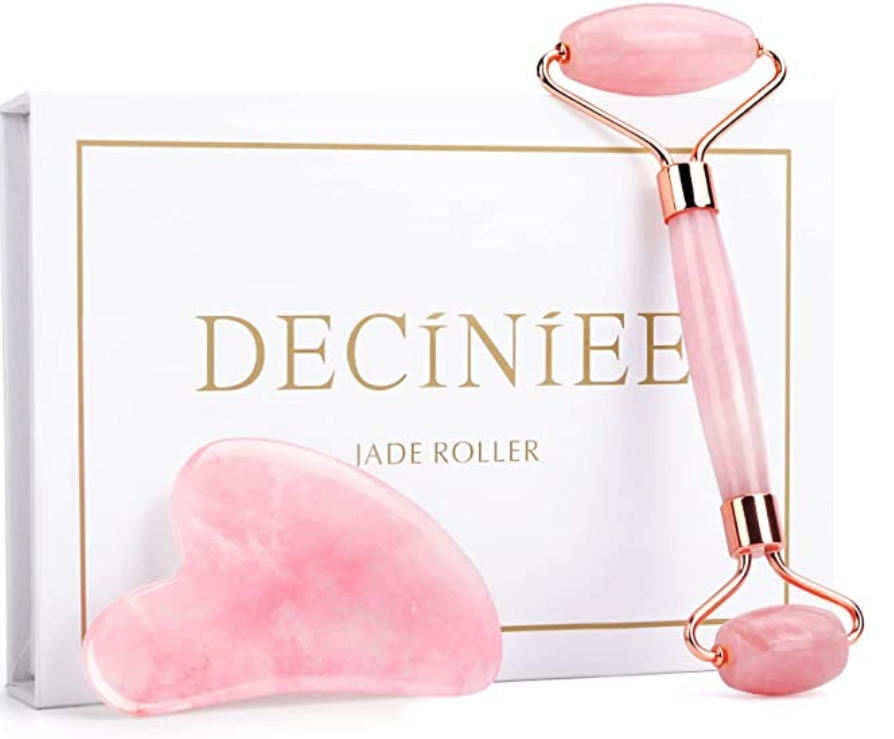 Rosewater spray. This is hydrating and smells gorgeous. One of my fave homemade facial sprays is here!
The routine breakdown:
– Warm up the water as I put on a headband and put my hair into a messy bun.
– Wet the makeup eraser and use it to completely clean my face and neck.
– Add the blueberry bounce cleanser to my hands, clean my face, rinse, and dry.
– Use my fingers to gently press in toner, then serum, then moisturizer.
– Jade roll and gua sha.
– Mist with rosewater spray.
DONE in 5 minutes.
Every couple of nights:
Facial oil. I'll add this to do a lymphatic massage or gua sha on my face and neck as the last step. I also like pure argan or rosehip oil.
Overnight peel. This is one of my holy grail beauty products. I'll use this after cleansing and before adding moisturizer. I use this instead of toner on these nights.
Frownies! My natural Botox option 😉 I was so skeptical about trying these but I've noticed a huge difference in the WTF lines in my forehead with regular use. I can't use them daily or I'll break out, but every couple of days or so, I'll cover my forehead in these.
Red light face mask! This thing feels SO relaxing and I love listening to a podcast while I lie in bed with it on. (If you want one, wait until Wednesday to buy it! Link is here and use FITNESSISTA15.)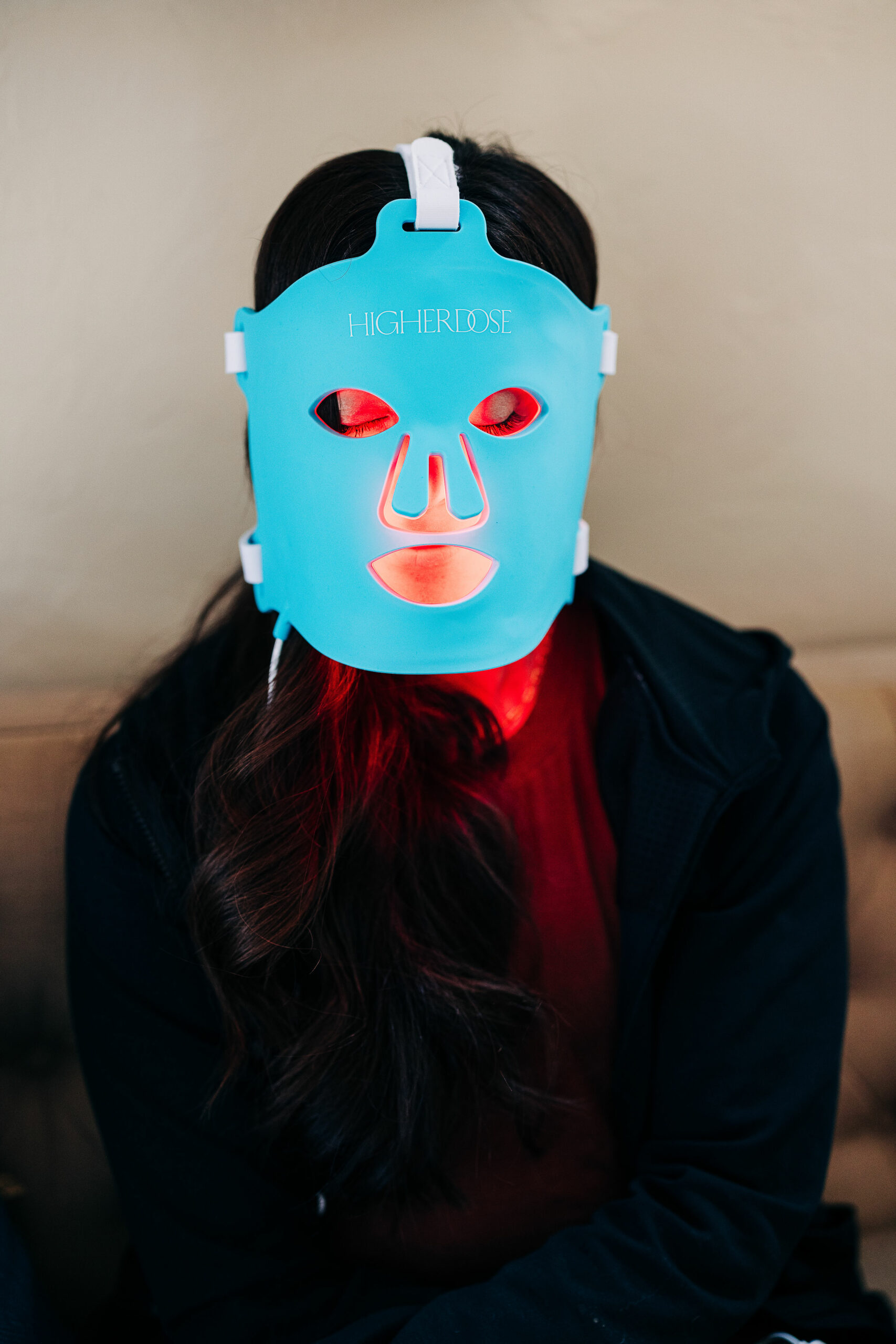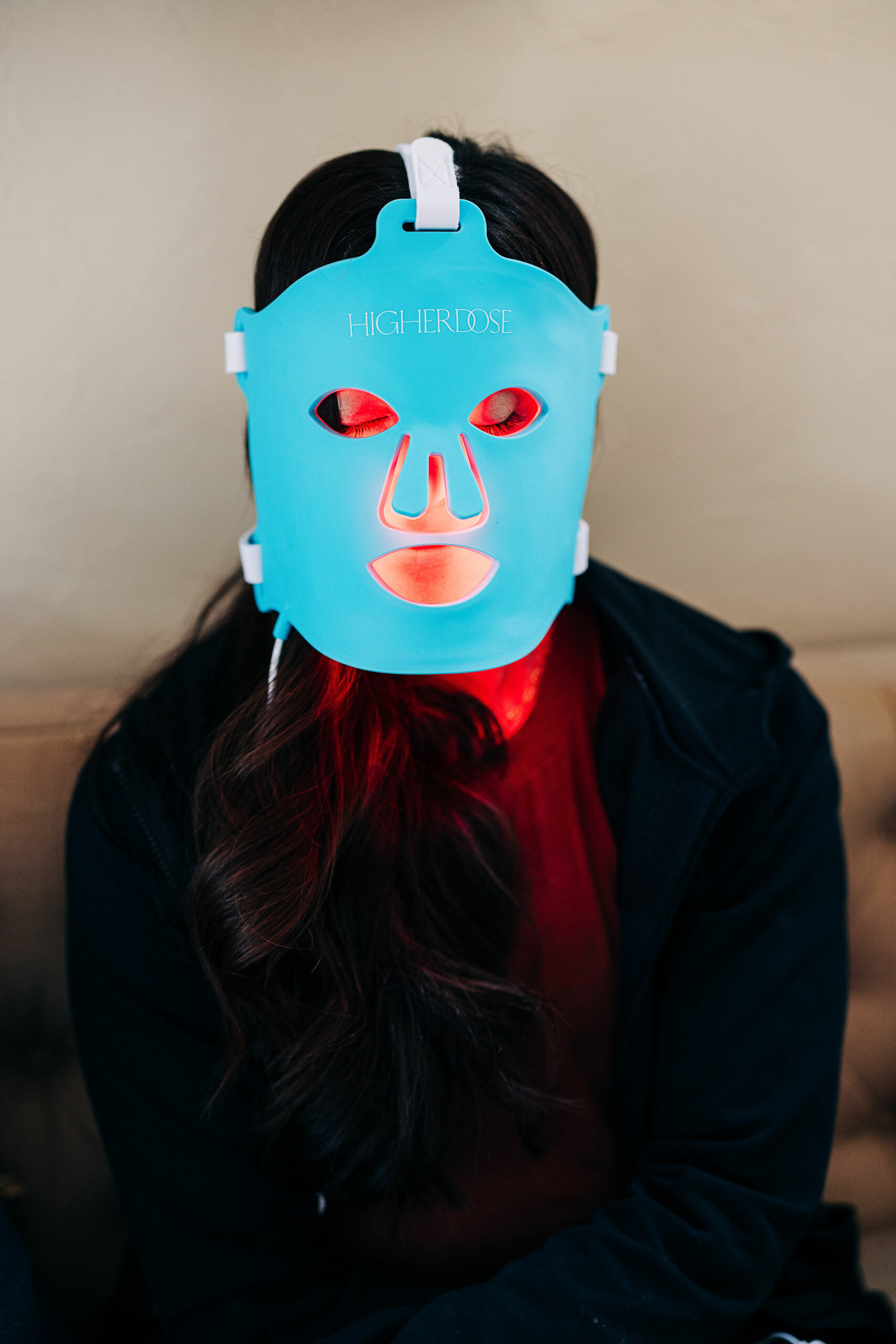 Weekly:
Charcoal face mask, AHA mask, or Rose sheet mask (from Thrive Market). I'll pop on a mask before cleansing my face, usually while I get the girls ready for bed. On these nights, I just rinse, clean my eye makeup, and top with moisturizer and/or facial oil. (No toner.)
Dermaplane: I'll do this on dry skin about once a week. It took me a long time to get the hang of it – and I've learned NOT to do above my lip or it feels prickly and weird- but I think I finally got it. It's SO satisfying to get all the lil peach fuzzies off my face.
When I get around to it (every few months up to yearly):
Facial with charcoal cleanse and turmeric treatment. I recently got a facial after it had been over a year, and decided I would make it a part of my quarterly routine. While I would LOVE to go monthly, it's not realistic time-wise but I could totally make it happen every few months or so.
BBL laser: I've done this a handful of times and highly recommend! I'm prone to little discolorations and small moles, and this zaps them off. I haven't found a spot I *love* yet here in Tucson (the last lady just spent a lot of time telling me I need filler and Botox lol), so if you have any recs, please send them my way!
After BBL (ignore my eyebrows lol)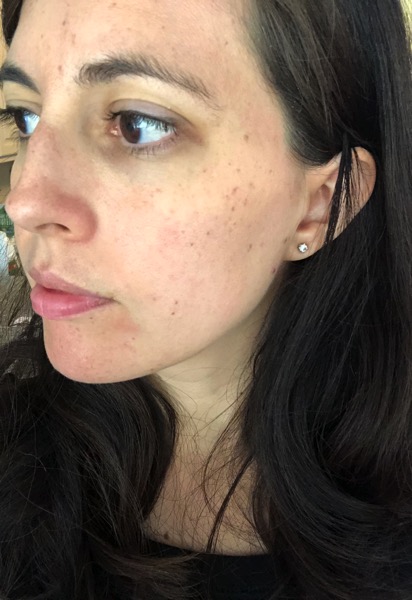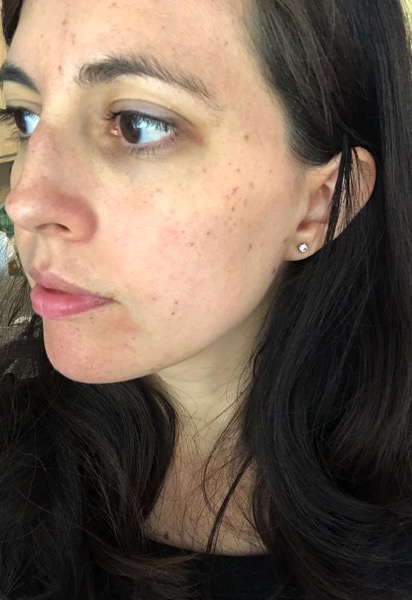 (After you get it done, the spots turn darker like coffee grounds and slough off)
Skin check! Worth mentioning here that you should get a head to toe skin check by a dermatologist every year, and sooner if you notice any changes with your skin. It's a pain, but it's worth it. Do it!!
Daily 5-minute makeup:
Everyday products:
Tarte bb cream. It's a little on the thick/matte side but has good coverage and I'll mix it with the SPF
Skin Medica SPF. Decent ingredients and works well.
Anastasia brow pencil or Beautycounter brow gel
Tarte eyeliner. This one is my fave!
Tarte concealer. I might be the only person who hates Shape Tape and always come back to this primer. I've also been using it as an eyeshadow primer since Tarte stopped making the eye primer stick.
Tarte eyeshadow (amazing deal on these right now! These are the most reecent palettes I've bought and I LOVE them.) Tarte makes the best eyeshadows I've found for my sensitive eyes. SO many palettes make my eyes itch, and this is one of the few brands that doesn't.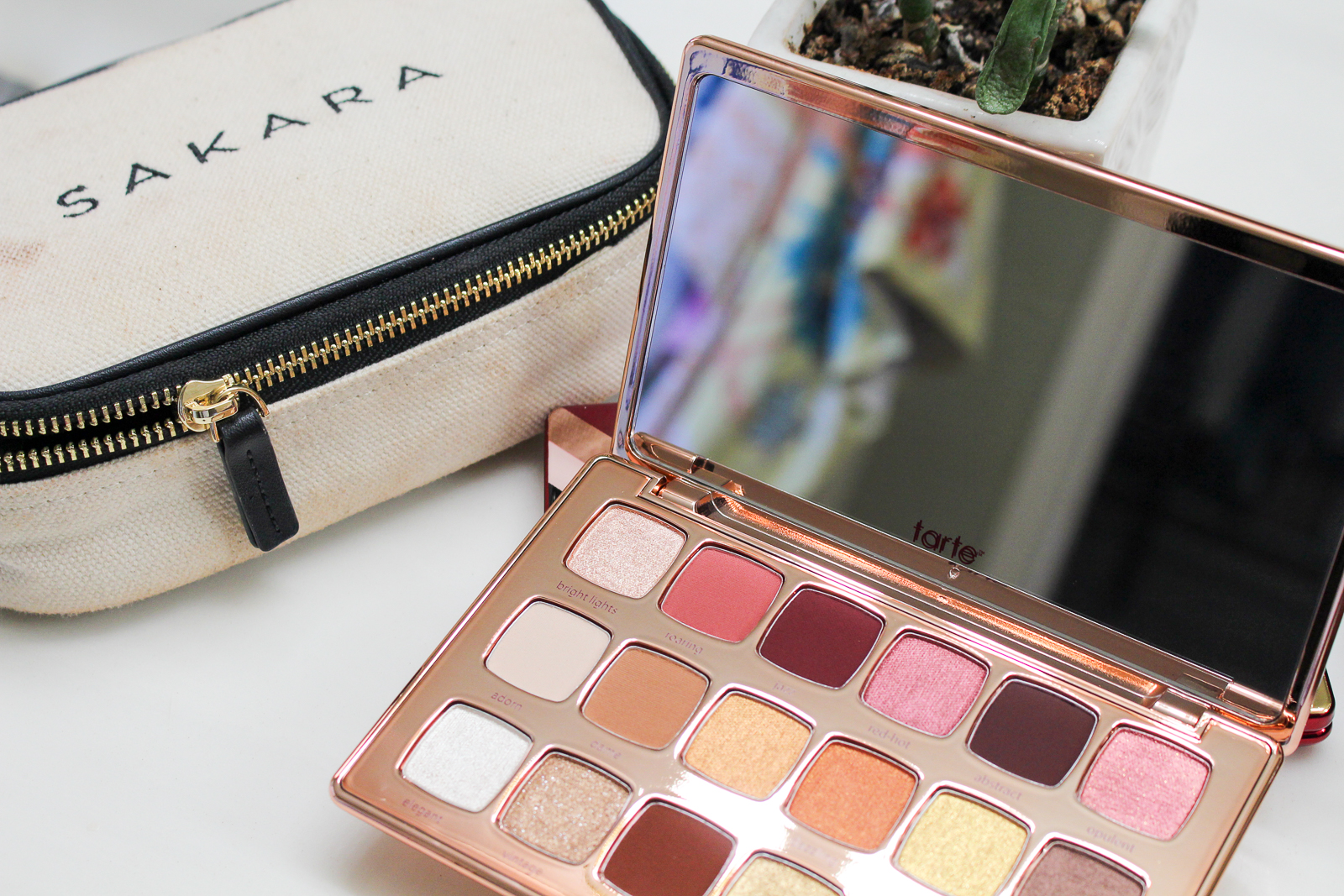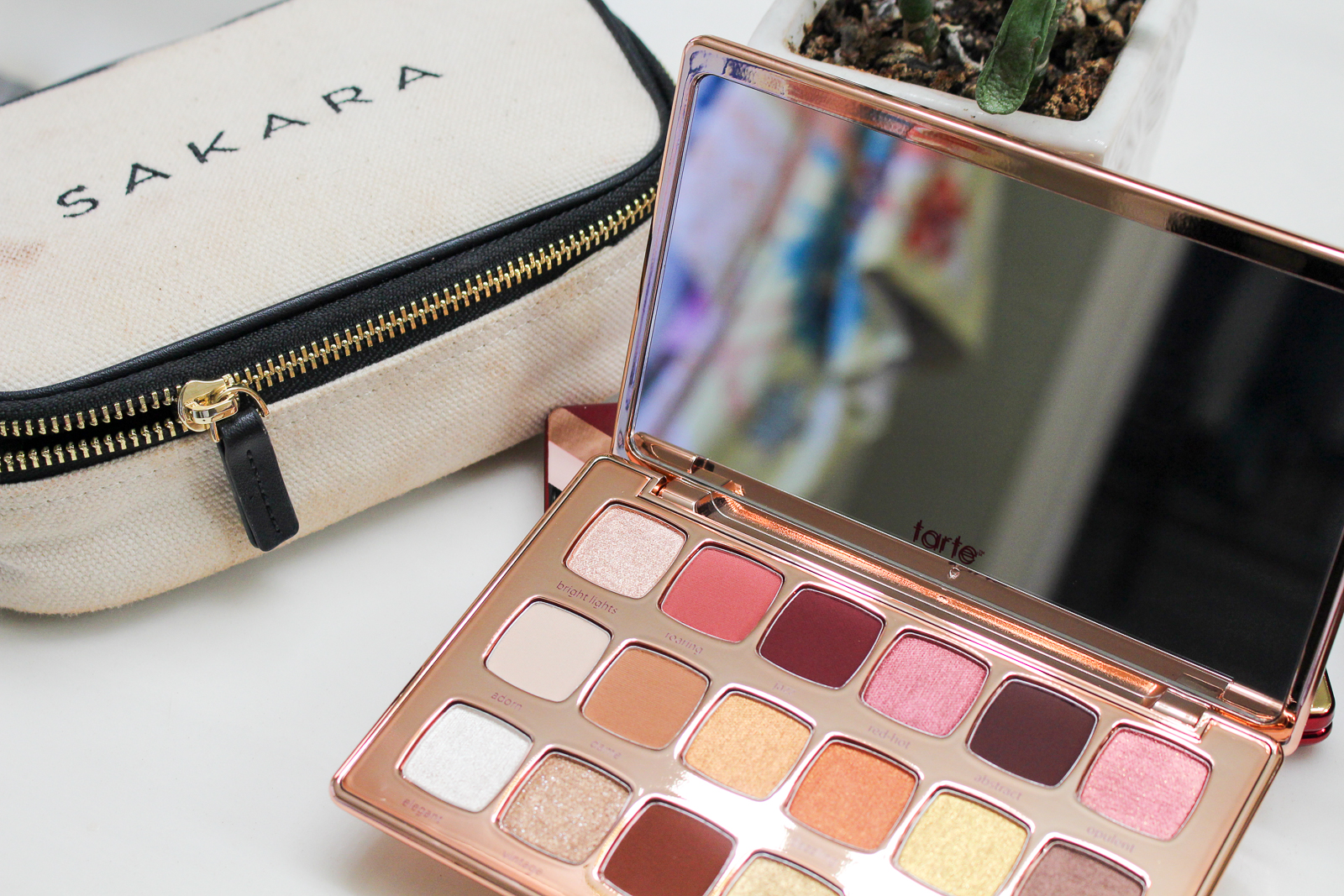 Color intense lipstick (usually in Brunch), this balm tint (in Hang Ten), or lip gloss (in any color) – or a combo of all of them.
Special occasion or date night extras:
Eyelash primer and mascara. I don't wear mascara daily – I think it makes my eyelashes thinner with daily use and it looks way better when I actually do wear it – but the primer is a must-have. It makes a huge difference in length and fullness
Eyelashes! I wear these on my outer lashes for a little extra something, but appreciate that they still look natural
Darker colors from one of my Tarte palettes
WHEW. And that's it!
So, tell me, friends: what's your favorite beauty or skincare essential right now? Please share the goods in the comments section! I always love to hear your recs for amazing products you love!
xo
Gina


[ad_2]
Source link